Applying vinyl decals should be a fairly easy process but it helps to review the instructions.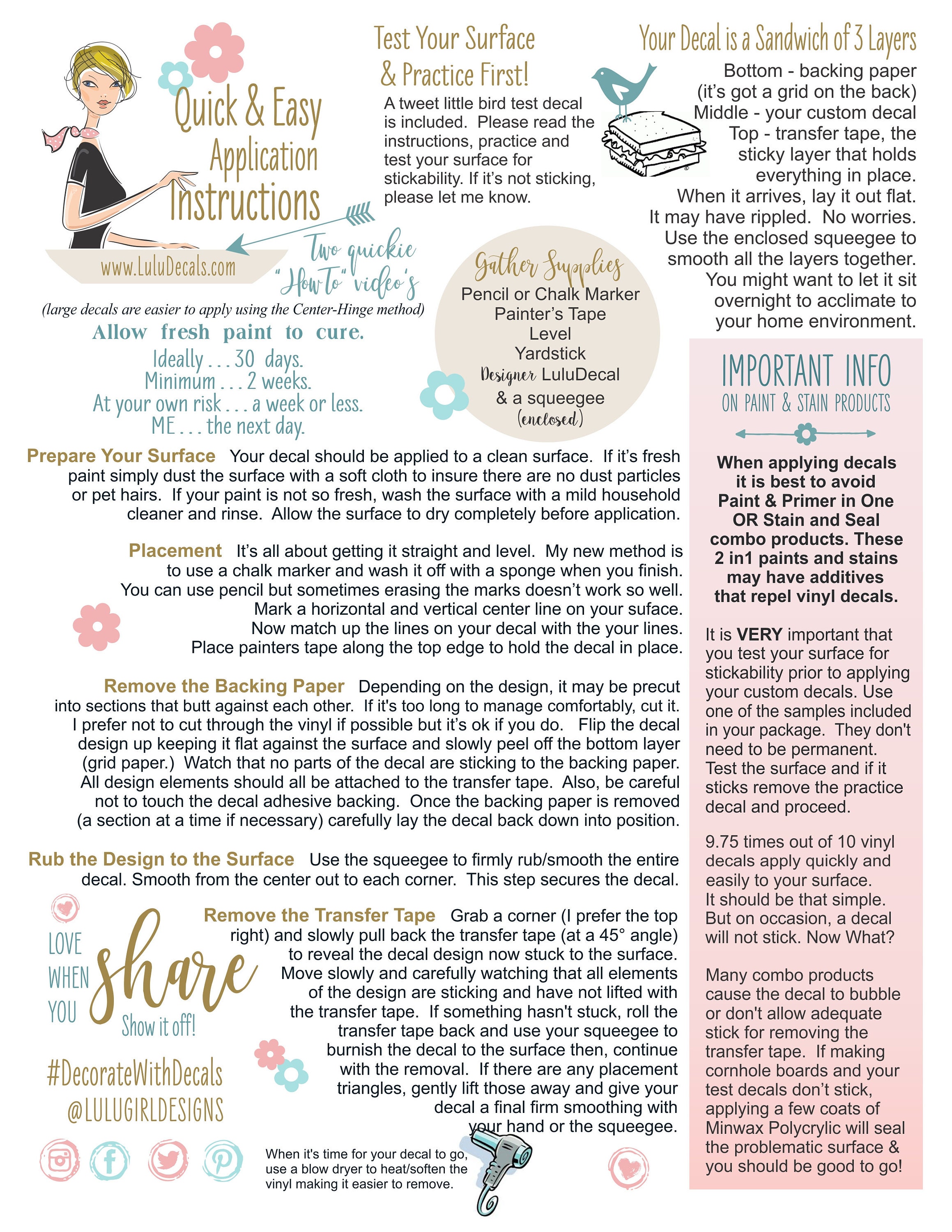 OR check out my quick How To Video's!
One of my core business values is that each and every buyer have an awesome customer experience.  When I had my bick and mortar I was happy to demo upon request and let customers give it a try as well.  Online sales take away that personal touch but I'm always here to help.  I can be reached by convo or text at 813.773.3225.  If you ever have a question, please reach out and we will figure it out together.